The material is certified as "Safe for Humans" (IW ZC TEXTIL-CERT No. 061 / AC 017) by the Institute of Textiles in Lodz.
"safe for humans"
SHORT HAIRED KNIT is a soft faux fur fabric with straight short cut, smooth and delicate glossy hair. It is a one-colour fabric available in a wide variety of colours and shades. It is soft, supple and flexible, yet durable and easy to sew.
The fabric is also called 'velboa' to highlight that it is a realistic imitation of animal fur.
The fabric is used mostly to manufacture toys like puppets and rocking plush animals, pet products like beds, dens and scratching poles.
The fabric can be used to create interesting theatrical and carnival costumes. It looks sensational as an accent or a decorative pillow, chair cushion or ottoman.
Made in Poland.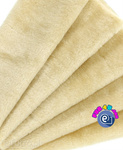 Number

:

32540

Colour

:

BEIGE

Length of fur

:

9 MM

Width

:

150 +/-5 CM

Weight

:

435 +/-22 G/LM

Composition

:

39% PE, 61% AC



WARNING
WASHING INSTRUCTIONS

POO

Order free

sample
The sample has been added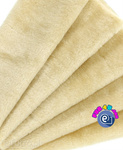 REMEMBER!
In any given moment, you may check the samples you have chosen by clicking

on the main page or clicking the link ORDER FREE SAMPLES at the bottom of the page.
WILK SYBERYJSKI - Warranty is granted by the seller for a period of 12 months.
DESIGN: DORA
DESIGN: MERCATOR
DESIGN: KOSTIUMY MASCOT