One of the advantages of SHAGGY is the same length of hairs, which makes the fur extremely thick. Another charm of this material is the availabilty of various intensive colours that you can choose from, its resilience and softness.
The material can be used to sew fur coats, jackets, vests and accessories, such us pompons (see: Inspirations).
What's more, SHAGGY looks amazing as a material for sewing various costumes and decorative pillows, which take your breath away.
Made in Korea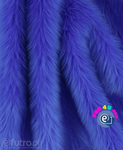 Number

:

P10

Colour

:

CORNFLOWER BLUE

,

BLUE

Length of fur

:

40 MM

Width

:

150 +/-3 CM

Weight

:

1120 +/-50 G/MB

Composition

:

15% PE, 85% AC



WARNING
WASHING INSTRUCTIONS

Order free

sample
The sample has been added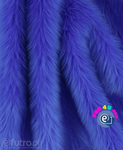 REMEMBER!
In any given moment, you may check the samples you have chosen by clicking

on the main page or clicking the link ORDER FREE SAMPLES at the bottom of the page.
Number of reviews: 2
Average score: 4.50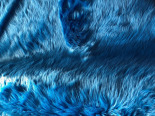 Very Soft and nice Fur. It turns out a bit different from the shop pictures, but I can tell why. A Picture with a good Camera brings up this color. The Picture I show you here was taken by a Smartphone Camera I think it shows better how the color really turns out. It was no Problem for me. Still a beautiful Color and Fur, but could be a problem If you want exactly this color. Also, yes every computer shows a bit color difference.