ASTRAKHAN, fur of persian lambs, is known for its uniqueness and exclusiveness. Methods of acquisition of the natural fur from young sheep are highly brutal so we'd like to incite you to use the stylish alternative in the form of its artificial version with very soft texture.
Original ruffles of hair with full gloss look very elegant in various kinds of clothing products and make up unconventional solution for house decoration.
Made in Poland.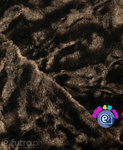 Number

:

12421

Colour

:

BROWN

Length of fur

:

7 MM

Width

:

140 +/-4 CM

Weight

:

520 +/-36 G/LM

Composition

:

45% CO, 55% WI



WARNING
WASHING INSTRUCTIONS

Order free

sample
The sample has been added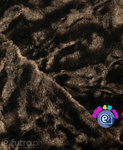 REMEMBER!
In any given moment, you may check the samples you have chosen by clicking

on the main page or clicking the link ORDER FREE SAMPLES at the bottom of the page.