0.5 meter
We listen to your requests, so for a week in our store, you can buy all faux fur from 0.5 meter :)
How to order furs?
1. Check furs and add to the shopping cart (add one meter, in the next steps you find out how to reduce the order quantity).
2. When placing an order, fill in all the data, BUT in remarks to a shop staff -  please change the quantity by half a meter.
ATTENTION: PAY THE ORDER WHEN WE CHANGE THE QUANTITY OF THE MATERIAL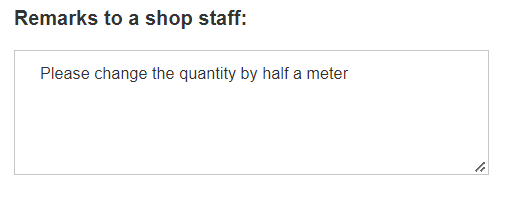 3. As soon as possible,  we change the quantity of the material.
Offer valid till 11.11!