SHIPPING COSTS
We know how important for the customer the waiting time for the delivery is. Service www.eFutro.pl strives to make information about the availability of the goods genuine and makes effort to execute orders in the shortest time possible.

 

COST AND SHIPPING TIME OF THE OREDERED GOODS:
The cost and shipping time of the ordered Product is dependant on the chosen method of payment and the number of parcels.

Parameters of the parcel in domestic transactions: weight up to 15 kg, the circumference + longest side < 3 meters.

Countrywide shipments are made through GLS shipping company.

 

PRICES OF COUNTRYWIDE SHIPMENT:
- Payment by bank transfer, card payment or PayPal:

1 package - 17,2 PLN,
2 packs - 34,4 PLN,
3 packs - 51,6 PLN,
4 packs - 68,8 PLN.


- COD: Cash on delivery (upon receiving the shipment from the GLS courier):

1 package - 22,00 PLN,
2 pack - 39,00 PLN,
3 packs - 44,00 PLN,
4 packs - 57,00 PLN.

 

PRICES OF INTERNATIONAL SHIPMENTS:
In order to determine the cost of shipping the parcels abroad, please choose the country of delivery at the top menu of the website and then click on <Check shipping costs here> on the right hand of the product you would like to buy: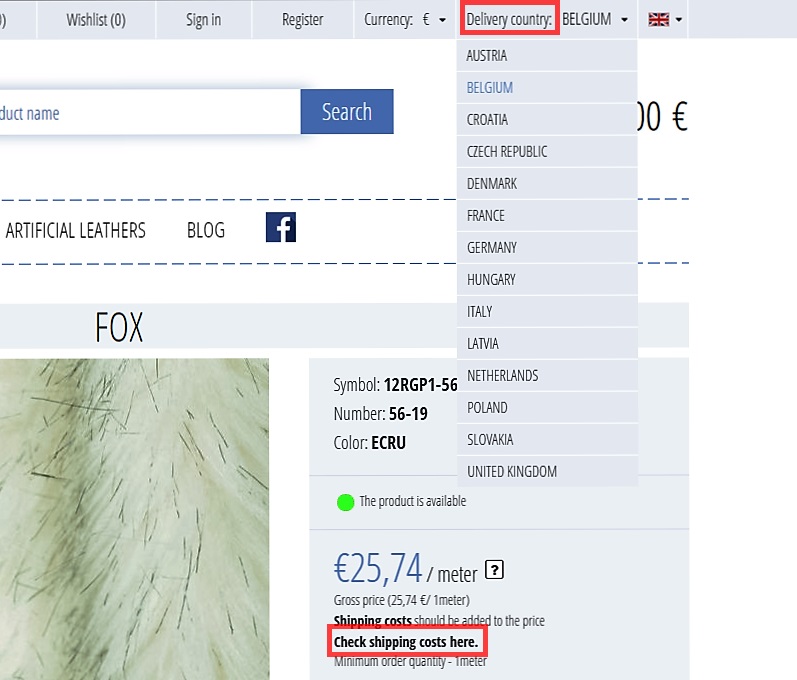 Or contact us - via e-mail: mail@efutro.pl or phone +48 42 678-95-51.

 

COMMENTS:
- Before making a purchase, please check the availability of our goods,

- All orders with payment option upon receipt where all the Goods are in stock submitted until 12:00 are shipped on the same business day,

- In case of ordering products with different availability and delivery time, the order will be waiting for the completion of all items. If a part of the order is to be sent in advance, please contact us: mail@efutro.com.pl or phone +48 42 678 95 51.

 

ADDITIONAL INFORMATION:
- The exact cost of shipping is defined in the basket during the process of placing the order,

- Parcels are sent daily from Monday to Friday,

- Please state your current phone number to facilitate the delivery of goods by the courier,

- To the e-mail address given in the order process, GLS shipping company sends notifications allowing the customer to track the shipment and change the date and place of receipt.