Matt BROWN colour, 
faux SUEDE

material
Faux suede material is a fashion staple and with universal properties. Vegan suede, in a natural and classic
 

BROWN

colour hides a lot of secrets.
The positive thing about brown is that it does not trigger a lot of emotions. On contrary, it calms us down. Apart from it, it's extremely warm and harmonic.It may sometimes seem that it's boring but it doesn't mean that the colour doesn't matter and shouldn't be taken into account while designing garments. We are aware that despite the direct connotations with chocolate and coffee, brown hardly ever is the leading colour. More often is treated as a background for other colours. Brown has been a part of the fashion world for years. It's the colour of Earth, trees, everything nature related. Faux suede material sold by the meter is a perfect basis for sewing fashionable handbags or light jackets with tassels. :-)
The fabric offered by our shop is very close in properties to its natural equivalent.
The material is thick(weight 450 G/RM), elastic and soft. Its softness is attributed to small fibers on the outer layer of the fabric. It's not subject to typical wear- and- tear signs like natural suede, such as cracking and form loosing. In case of small stains, rub it gently with a wet cloth. Faux suede fabric is a multifunctional fabric, yet very classic and everlasting. It adds a noble and unique touch to fashion items.
You can buy this material in our faux fur and leather warehouse starting from 1 metre.
Next to the description, you will find specific information about the colour, pile length, width of the fabric, weight of the fabric and its composition.
Below you can find other colours from this faux fur fabric.
every colour has a purpose!
In our collection you will also find other colours of this suede fabric – CLICK
---
If you like our faux fur, we would be grateful for your opinion and review in our Shop, as well as on Facebook.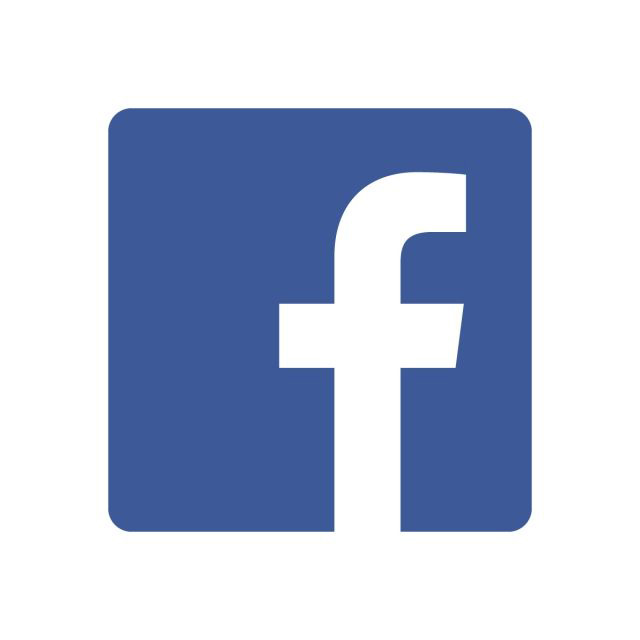 ---
If you're interested in larger quantities of the fabric, our faux fur and faux leather warehouse efutro.pl located in Łódź offers discounts for bulk orders. Call us or e-mail us and we will present you a great offer for business customers, interested in B2B.
We ship internationally!
If you have any questions, please contact us!
phone: 42 67 89 551   or     mail@efutro.com.pl
Please remember that our shop offers free small samples of fabrics so that you can verify the colour of the textile prior to filing an order in our shop.
More information CLICK
Zapisz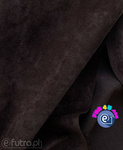 Number

:

19

Colour

:

BROWN

Thickness faux leather

:

0,5 +/- 0,05 MM

Width

:

150 +/-2 CM

Weight

:

450 +/-20 G/LM

Composition

:

8% SP, 92% PE



WARNING
WASHING INSTRUCTIONS

Order free

sample
The sample has been added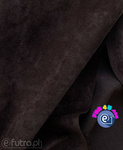 REMEMBER!
In any given moment, you may check the samples you have chosen by clicking

on the main page or clicking the link ORDER FREE SAMPLES at the bottom of the page.
Recommended
PERFORATED SUEDE
View Product